New Interactive User Interface Design, More User Friendly

The Vertical Body Enhances the Interactive Experience.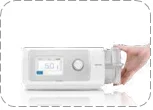 Integration Humidification Tank Design, Easy and Elegant.

Easy-to-Use Controls, an Intuitive Interface and a Color LCD Screen Make Menu Navigation Easy and Personalize Comfort Settings.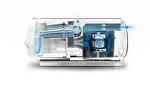 Mechanical Respirators
New Airway DesignA new airway design that complies with fluid mechanics to improve air duct performance. Increase the flow rate of the whole device by 20% and reduce the impedance by 10%, ensuring user can inhale more air, and easier to exhale, which improves comfort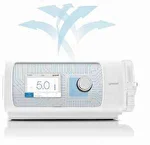 Magnetic Field Orientation Control SystemThe upgraded motor drive control system realizes no—break speed shifting, quickly responds to the inhale pressure, and realizes real-time air leakage compensation.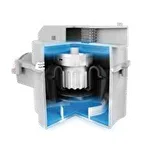 Acoustic Noise Reduction Design The sound and audio adjustment technology is used to adjust the high frequency noise to the sound frequency that is inaudible to the human ear. At the same time, the motor is wrapped around the shock absorber structure, and multiple acoustic materials absorb the vibration to further reduce the noise.